http://www.magna4.com/wp-content/uploads/2016/12/Magna4Logo.jpg
0
0
Suraj Manandhar
http://www.magna4.com/wp-content/uploads/2016/12/Magna4Logo.jpg
Suraj Manandhar
2017-11-21 15:23:59
2017-11-21 15:23:59
Introducing the new magnetic sign system!
http://www.magna4.com/wp-content/uploads/2016/12/Magna4Logo.jpg
0
0
Suraj Manandhar
http://www.magna4.com/wp-content/uploads/2016/12/Magna4Logo.jpg
Suraj Manandhar
2017-10-11 08:11:41
2017-10-11 09:20:18
Create. Customize. Repeat.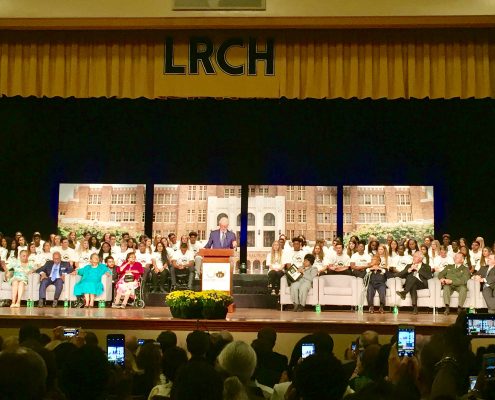 September 25, 1957 marked a pivotal moment in the Civil Rights Movement. That morning, despite mob violence and protests, nine black students integrated Little Rock Central High School (LRCHS). 60 years later, the community joined together to honor the "Little Rock Nine" and their heroic actions with an event, "Reflections on Progress."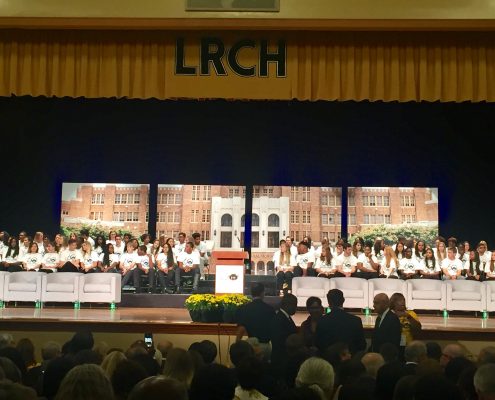 A few weeks prior, Magna IV was contacted by the City of Little Rock and LRCHS to create a sign for the commemorative event. Initially, the city wanted to create a large banner that would be displayed in the school's auditorium. But Magna IV knew it could amplify the impact. So it devised an innovative solution using its magnetic sign system. The team produced four eight-by-eight two-board base panels with a magnetic photo layer to create a full panoramic stage backdrop of the school's exterior. Made with highly-durable materials, inks and permanence in mind, this sign will continue can be used by the city and school for many years to come. Magna IV was proud to play a small part in this historic event.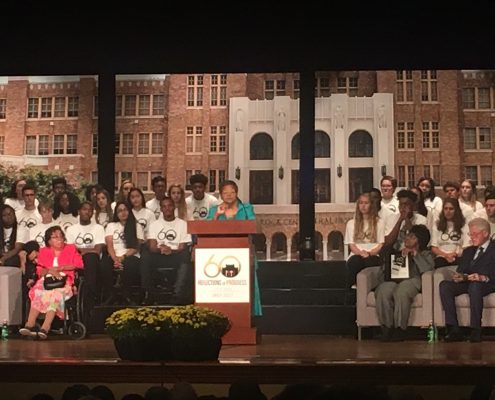 http://www.magna4.com/wp-content/uploads/2016/12/Magna4Logo.jpg
0
0
Suraj Manandhar
http://www.magna4.com/wp-content/uploads/2016/12/Magna4Logo.jpg
Suraj Manandhar
2017-09-28 08:34:11
2017-09-28 08:34:11
60 Years Later: Honoring the Little Rock Nine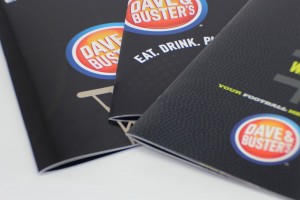 Dave & Buster's is known for more than its in-store arcade games, bars and sports watching opportunities. Customers also love its chef-crafted food and innovative cocktails. With new menu items being added all the time, the national chain relies on its long-time printing partner, Magna IV, to produce menus about three times a year. In the past, Magna IV printed the menus on paper. But with Dave & Buster's heavy foot traffic, the stores needed something more durable. So, Magna IV decided to print on synthetic material. Yet, the ink still wasn't holding up enough to meet the chain's growing customer base.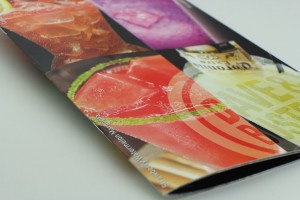 That's when Magna IV decided to invest in ultra-violet (UV) printing. Unlike conventional offset printing, UV ink dries immediately. Magna IV can take Dave & Buster's menus straight from the press to the cutter—saving significant time during production. It is also able to add specialty coatings like reticulation to add contrast and prevent fingerprints and smudging. It can now make photos "pop" by adding texture to menu items, such as salt on the rim of a margarita glass or ice in a craft cocktail.
With everything done in house, Magna IV is able to save Dave & Buster's both time and money on its menus. And because the skilled team at Magna IV handles everything from set up to quality control to fulfillment, Dave & Buster's can rest easy knowing their stores and customers will receive the best quality product possible.
Want more info about UV printing? Contact Magna IV at 800-946-2462 or read more here.
http://www.magna4.com/wp-content/uploads/2016/12/Magna4Logo.jpg
0
0
Richard Zhao
http://www.magna4.com/wp-content/uploads/2016/12/Magna4Logo.jpg
Richard Zhao
2017-08-27 15:06:22
2017-08-27 15:06:22
Brand-New UV Menus for Dave & Buster's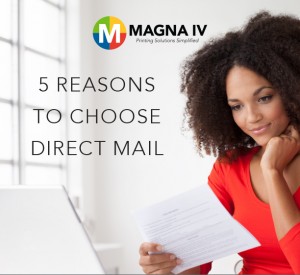 From email promotions to Facebook ads, there's no question the Internet plays a prominent role in today's marketplace. But, the value of traditional mail shouldn't be understated. When executed properly, a direct mail campaign can be an extremely effective marketing solution. Here are five reasons why:
1. It's easy to target: By segmenting mailing lists, businesses can tailor their communications and focus their marketing budgets on those most likely to respond.
2. It can be customized: Direct mail can be tailored to include customers' names and personal information, ensuring greater response and purchase rates.
3. It's versatile: With direct mail, there's no shortage of eye-catching creative options. Businesses can choose from a variety of formats and modify materials to best meet their marketing budget and goals.
4. It's the preferred form of communication: Customers, both young and old, continue to prefer physical mail. In fact, a recent study showed 87% of millennials like receiving direct mail and 77% pay attention to its advertising.
5. It's a good return on investment: Direct mail is quick to create and, with the right combination of targeting and personalization, can yield response rates of up to 20 percent.
Ready to start your next campaign? Magna IV's direct mailing services include:
• Pre-Sort Standard
• First Class
• Non-Profit
• Every Door Direct Mail
• List Procurement
• Inkjet Envelopes
• Inserting
• Tabbing
• Mail Tracking
• List Segmentation
Contact Magna IV at 800-946-2462 or magna4.com today!
http://www.magna4.com/wp-content/uploads/2016/12/Magna4Logo.jpg
0
0
Suraj Manandhar
http://www.magna4.com/wp-content/uploads/2016/12/Magna4Logo.jpg
Suraj Manandhar
2017-08-01 12:32:46
2017-08-01 12:32:46
5 Reasons to Choose Direct Mail
To brand or not to brand? That is the question. Micah Whitfield, Magna IV's director of business development in Northwest Arkansas, recently shared how both green and established companies can use proven branding techniques to ensure long-term marketing success. Check out his expert advice from the Northwest Arkansas Business Journal below:

Branding, is it really worth it? The short answer is yes. Where it gets tricky is figuring out how much to invest in your business' brand activation strategy. Whether you're a large corporation or mom-and-pop shop, you know you'll need to gain consumers' trust so they'll purchase your products and services. But you'll also need a game plan for retaining that trust, and consumers' short attention spans, in order to ensure long-term marketing success. In today's ever-evolving media market, there's no magic formula. However, there are several tried-and-true "bargain branding" rules that every business should follow.

Build brand loyalty: When it comes to branding, authenticity is key. Give consumers an opportunity to get the "real" experience behind your product or service through promotional marketing. Try to peak and maintain customers' interest by offering product samples, loyalty programs, point-of-sale displays or free branded items. Promotional marketing can be modified to fit any budget, and the collateral can be used in multiple contexts—from trade shows to direct mail campaigns. Snap-on, which designs, manufactures and markets high-end tools and equipment, is a prime example of how promotional marketing can lead to increased brand loyalty and, in turn, increased sales. It often uses print discount coupons, direct mail offers, event promotions and eye-catching displays to boost recognition—and purchases—of new equipment lines.
Stay consistent, yet flexible: You've successfully secured your customers' loyalty. Now, it's time to deliver the same great customer experience while keeping things fresh to sustain their fleeting attention spans. This can easily be accomplished by telling your brand's story through different mediums, adjusting sales tactics or modifying communications channels based on customers' feedback. With more than 90 restaurant locations across the U.S., Dave & Buster's is the epitome of an American business that has been able to maintain its iconic brand, yet still mix things up for its constantly evolving customer base. Through its online marketing portal, Dave & Buster's stores are able to access and order the same print collateral, large-scale displays and seasonal promotions. So, whether a customer walks into a Dave & Buster's in Tulsa or Kansas City, they know they'll have a consistently fun experience every time they visit.
Utilize real estate: If there's an opportunity to share your brand, take advantage of it. Utilize all your available real estate—from creating a cover photo for your business' Facebook page to adding point-of-purchase displays to utilizing fleet graphics on company vehicles. The more customers see your brand, the more likely they are to recognize and be loyal to it. It's relatively cost effective to add branding to your businesses' real estate, and it's an easy way to remind customers why they should choose your products or services. Take, as a real-world example, Mars Inc.'s recent use of branding in its new office building in Rogers. It created different "themed" rooms with the company's world-class brands, complete with product samples, to engage clients and employees. For just a small investment—in this case, in branded wall graphics—Mars was able to reap a large return in impact.
There will always be new trends or suggestions to follow when it comes to brand activation strategies. But if you follow the "bargain branding" basics—building brand loyalty, staying consistent and taking advantage of all available real estate—your business will continue to see marketing results.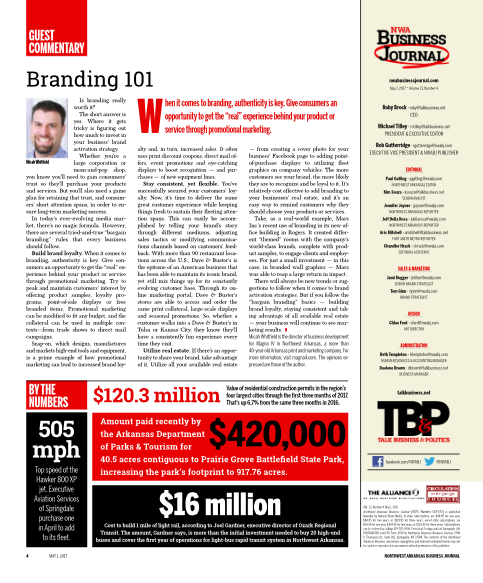 http://www.magna4.com/wp-content/uploads/2016/12/Magna4Logo.jpg
0
0
Suraj Manandhar
http://www.magna4.com/wp-content/uploads/2016/12/Magna4Logo.jpg
Suraj Manandhar
2017-05-24 08:36:15
2017-05-24 10:30:05
Branding 101
As the home of three Fortune 500 companies—Walmart, Tyson and J.B. Hunt —Northwest Arkansas has become one of the fastest growing regions in the country. Over the last few years, Magna IV has steadily built its presence and client roster in the region, serving national accounts including ConAgra, the University of Arkansas, Mars Brands, Umarex and more.
To help us manage our growing presence, we've brought on Micah Whitfield to serve as our director of business development. With more than 35 years of experience in print, marketing and sales, he will help Magna IV's existing and future clients implement innovative solutions, such as online marketing portals, to streamline their ordering and procurement needs.
Check out Micah's spotlight as a "Mover & Shaker" in Arkansas Business, and join us in welcoming him to the team!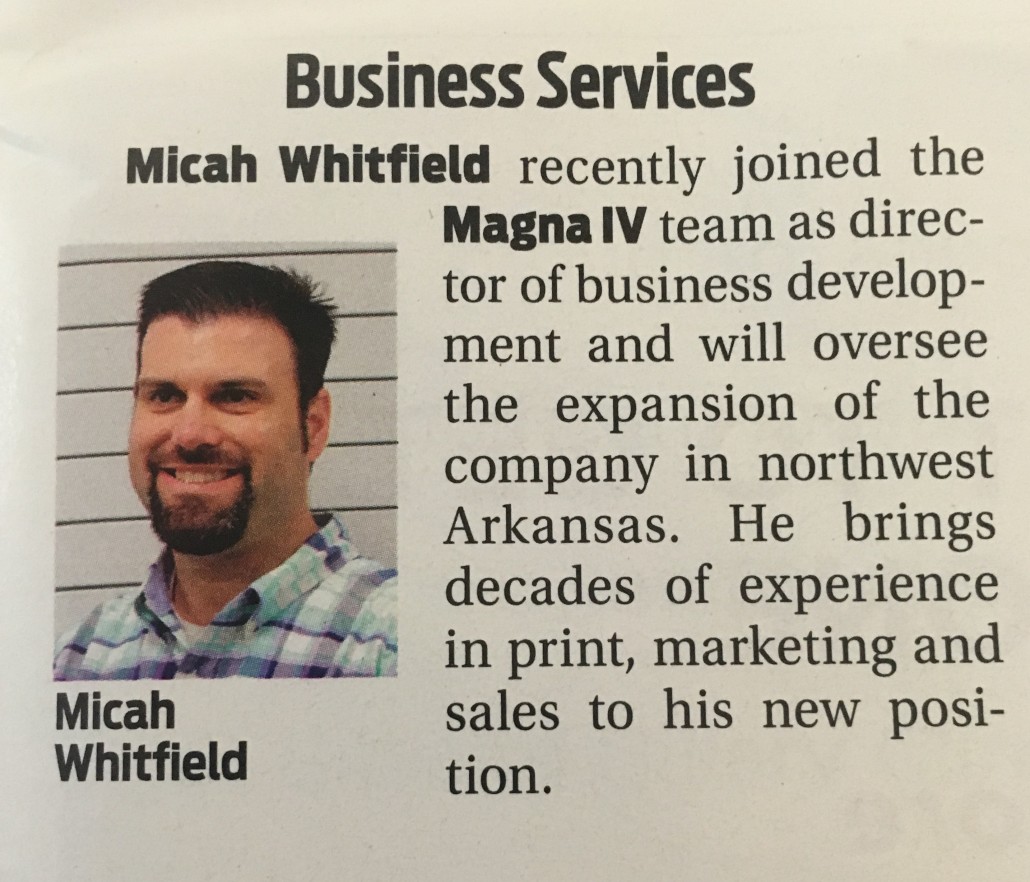 http://www.magna4.com/wp-content/uploads/2016/12/Magna4Logo.jpg
0
0
Suraj Manandhar
http://www.magna4.com/wp-content/uploads/2016/12/Magna4Logo.jpg
Suraj Manandhar
2017-03-14 12:07:23
2017-03-14 12:07:23
Expanding into Northwest Arkansas
As Harding University's partner for the past 25 years, Magna IV has been proud to help the university tell the story of its people, places and moments. Every year, we've printed, packaged and shipped more than 60,000 copies of its alumni magazine, Harding Magazine, to subscribers across the U.S. and those living abroad. Harding University recently spotlighted our partnership in its video series, "2 Harding Minutes." Check it out: http://bit.ly/2mdlSZe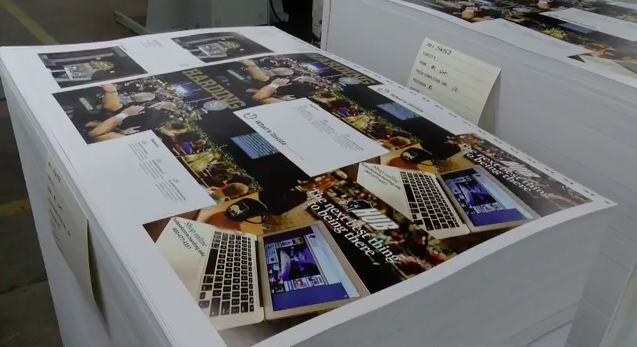 "2 Harding Minutes" gives a behind-the-scenes look at Magna IV's pressroom.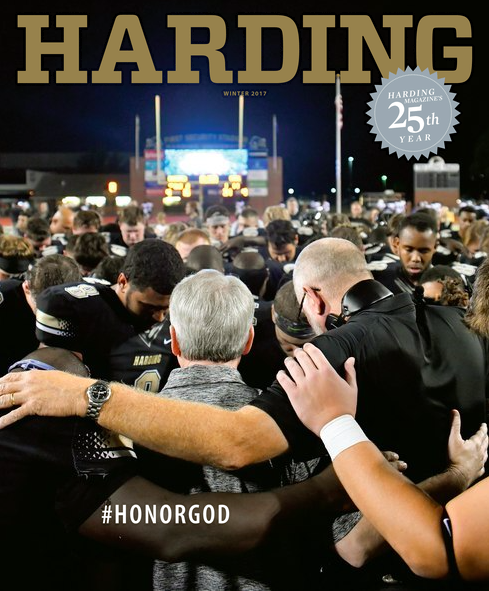 Harding University's Winter 2017 issue, printed with Magna IV's offset equipment.
http://www.magna4.com/wp-content/uploads/2016/12/Magna4Logo.jpg
0
0
Suraj Manandhar
http://www.magna4.com/wp-content/uploads/2016/12/Magna4Logo.jpg
Suraj Manandhar
2017-02-23 11:54:51
2017-02-23 11:57:23
Telling the story of Harding University
Whether you're printing restaurant menus or upscale business cards, there are countless benefits to using ultra-violet (UV) printing. Kent Middleton, our chief executive officer, recently gave THV This Morning a behind-the-scenes look at how our brand-new UV press helps businesses create eye-catching print and marketing materials: http://bit.ly/2kqqPN2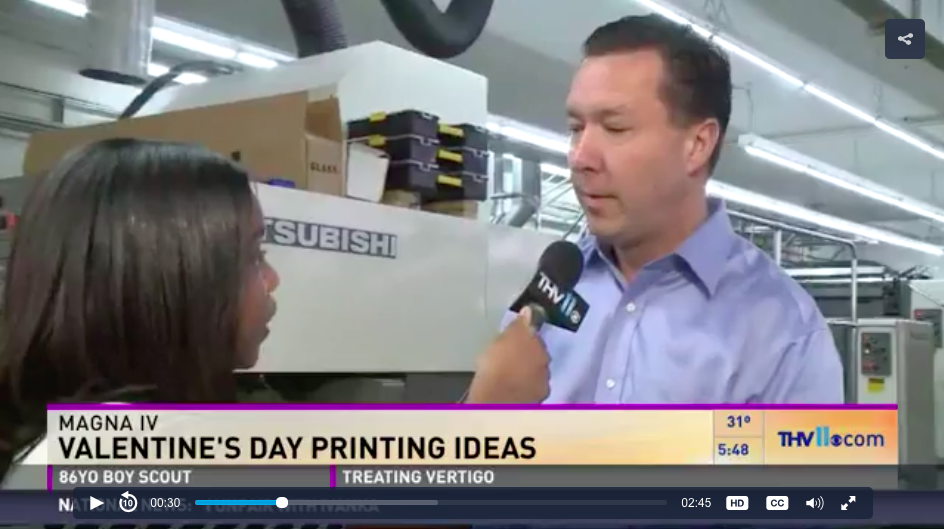 Thinking about using UV printing for your next project? Here are a few reasons why you should:
Faster printing: UV ink dries within seconds so your print job can move on to the next production step. With conventional offset printing, materials often have to dry overnight.
An eye-catching look: With UV coating, materials can be finished in a high gloss or high matte finish. In addition to being scuff resistant, collateral will have greater opacity, more vibrant colors and sharper graphics. They'll also be chemical resistant and last longer outdoors.
Endless possibilities: UV inks can print on any substrate—including plastic, foil, synthetic, vinyl and more. UV coatings such as glitter, glow in the dark, curable silver, liquid foil, textured, scratch off, optic white or scratch and sniff ink can also be added.
If you have questions about Magna IV's UV printing services, contact us at 800-946-2462 or magna4.com.
http://www.magna4.com/wp-content/uploads/2016/12/Magna4Logo.jpg
0
0
Suraj Manandhar
http://www.magna4.com/wp-content/uploads/2016/12/Magna4Logo.jpg
Suraj Manandhar
2017-02-17 12:43:55
2017-02-17 12:43:55
A brand-new UV press
We're excited to announce Kristi Dannelley, partner and chief operating officer of Magna IV, was recently featured in the Arkansas Times special Women Entrepreneurs' issue. Read her full profile below.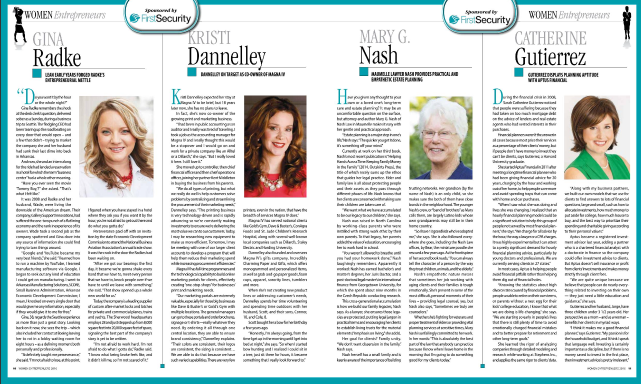 Kristi Dannelley expected her stay at Magna IV to be brief, but 18 years later and she has no plans to leave. In fact, she's now partner of the growing print and marketing business.

"I had been in public accounting as an auditor and was really tired of traveling. So, I took a job as the accounting manager for Magna IV. I really thought this would be a stopover, and I would go on and work for a public company like Alltel or Dillard's," she says. "But I really loved it here. I still love it."

She moved up to controller, then chief financial officer and then chief operations officer, joining her partner Kent Middleton in buying the business from his parents.

She loves the variety of responsibilities she has at Magna IV.

"We do a lot of printing, but what we really do well is help customers solve problems by centralizing and streamlining the procurement of their marketing needs," Dannelley says.
"The printing business is very technology-driven and is rapidly advancing so we're constantly making investments to ensure we're delivering the most value we can to our customers. Today, I may be researching new equipment to make us more efficient. Tomorrow, I may be meeting with one of our larger client accounts to develop a program that will allow us to better serve their marketing needs."
Magna IV has full-time programmers and the technological capability to build online marketing portals for clients, effectively creating "one-stop-shops" for businesses' print and marketing needs.

"Our marketing portals are extremely valuable, especially for those big businesses like Dave & Buster's or Gold's Gym with multiple locations. The general managers can go to these portals and order brochures, signage or t-shirts—really whatever they need.  By ordering it all through one central location, they are able to ensure brand consistency," Dannelley explains. "Their colors are consistent, their logos are consistent, the sizing is consistent…We are able to do that because we have such varied capabilities. There are very few printers, even in the nation, that have the breadth of services Magna IV does. That's what sets us apart."

Magna IV has served national clients like Gold's Gym, Dave & Buster's and St. Jude Research Hospital's Dream Home Giveaway, along with several well-known local companies such as ConAgra Foods, Staley Electric and Harding University.

Dannelley also founded and oversees Magna IV's gifts company, Incredibly Charming Paper and Gifts, which offers monogrammed and personalized items, as well as grab-and-go paper goods, foam cups, apparel, sorority lines, tumblers and more.

When she's not creating new product lines or addressing customer's needs, Dannelley spends her time volunteering for local organizations like Big Brothers Big Sisters of Central Arkansas and spending time outdoors with her husband, Scott, and their sons, Connor, 11, and Cole, 8.

Scott bought her a bow for her birthday a few years ago, and she enjoyed practicing with it for a while, and then decided to join him on hunting trips.

"If I want to see my boys I have to go with them because that's where they are," she says. "Honestly, I'm so busy all the time. I'm always going, from the time I get up in the morning until I get into bed at night. So when I started joining them on hunting trips, and I realized I could sit in a tree, just sit there for hours, I began to really enjoy it. It's so nice to just come down for a few hours."
http://www.magna4.com/wp-content/uploads/2016/12/Magna4Logo.jpg
0
0
Suraj Manandhar
http://www.magna4.com/wp-content/uploads/2016/12/Magna4Logo.jpg
Suraj Manandhar
2016-12-13 14:11:18
2017-02-17 12:36:57
Saluting Our "Women Entrepreneur"