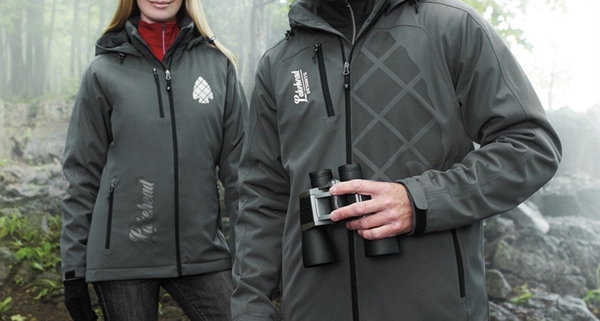 How To Choose The Perfect Custom Promotional Product for Your Business
Everyone loves a gift and custom promotional products brand your business in the eyes of customers. It is very important to make sure the custom promotional product is one that customers will use on a regular basis and not just throw away after they receive it.
The first step in choosing the perfect custom promotional product is having a clear idea of the outcome of the promotional campaign. Companies need to have a clear objective in mind, such as creating new business or increasing brand recognition, before determining the budget for promo items.
Don't be afraid to stick with popular custom promotional product categories. Customers love items such as t-shirts, bags, calendars, caps and pens. They will use these items on a regular basis which keeps your business top of mind.
Keep the type of person you are targeting in mind and tailor the custom promotional products to their lifestyle. If the custom promotional products are useful and relevant to their lifestyle, the promotional items will enjoy longevity and repeated use.
Finally, get some feedback from your target audience to measure the success of the promotional products so you can determine if they are still used on a regular basis.
Tips On Choosing The Best Custom Promotional Products
Follow these tips to properly choose the best custom promotional products:
Build your marketing strategy around your company values and what you represent. Make sure any products you are considering are appropriate to your brand. By knowing your business, you will have a clear idea about what customers expect from you.
Choose products that are memorable and not generic items like a folder or a paperweight. The best promotional gifts are unique and make an impact on customers.
Think about the location of where you are going to distribute your items. Trade shows and business meetings are appropriate for small and lighter items since those receiving the products will have to carry them along with their work items. A picnic, or some other social event, is a more appropriate venue to award larger promotional items since people will be going home after receiving the best promotional gifts you have to offer.
Unique Branded Corporate Gifts They Will Love
Some of the most popular branded corporate gifts that people like to receive include:
Reusable tote bags are a big hit with consumers. They use the bag to carry their groceries (instead of plastic bags), pack a change of clothes or carry the items they need to enjoy a day at the pool or the beach.
Company pride takes center stage with branded corporate gifts. From water bottles and foam footballs to keychains and computer bags, employees enjoy showing off where they work with these items that are ideal for company picnics.
Mugs, drinkware and water bottles are used by everyone during the week. Whether a person is sitting at a desk at work or the person is out the door and in the car, these mobile beverage solutions are branded corporate gifts that are used on a regular basis and build brand awareness with customers.
Need some help choosing the perfect custom promotional products for your company? Contact our expert promotional products team today.
Contact Us Now for More Information
Phone: 501-376-2397
https://www.magna4.com/wp-content/uploads/2019/07/Magna-IV-August-Blog-1.jpg
600
600
Magna IV
https://www.magna4.com/wp-content/uploads/2021/02/Magna-IV-Logo-Horizontal-No-Tagline.jpg
Magna IV
2019-08-15 00:00:28
2021-03-15 13:48:14
How To Choose The Perfect Custom Promotional Product for Your Business