The Challenge
Barbecue Sliders. Tropical shakers. Refreshing Summer popsicle drinks. Since it was founded in Dallas in 1982, Dave & Buster's has focused on offering fun eats and drinks for every season. But with each seasonal promotion, the national restaurant chain was having to invest in new menus. To help it save its marketing dollars, Dave & Buster's looked to long-time partner Magna IV for a custom menu solution.
Magna IV senior account executive Lisa Wooten first assembled a collection of Dave & Buster's menus to brainstorm ideas. After testing different prototypes, she created cut-out inserts. The inserts were scored and folded and slid in-between stitches without printing new menus.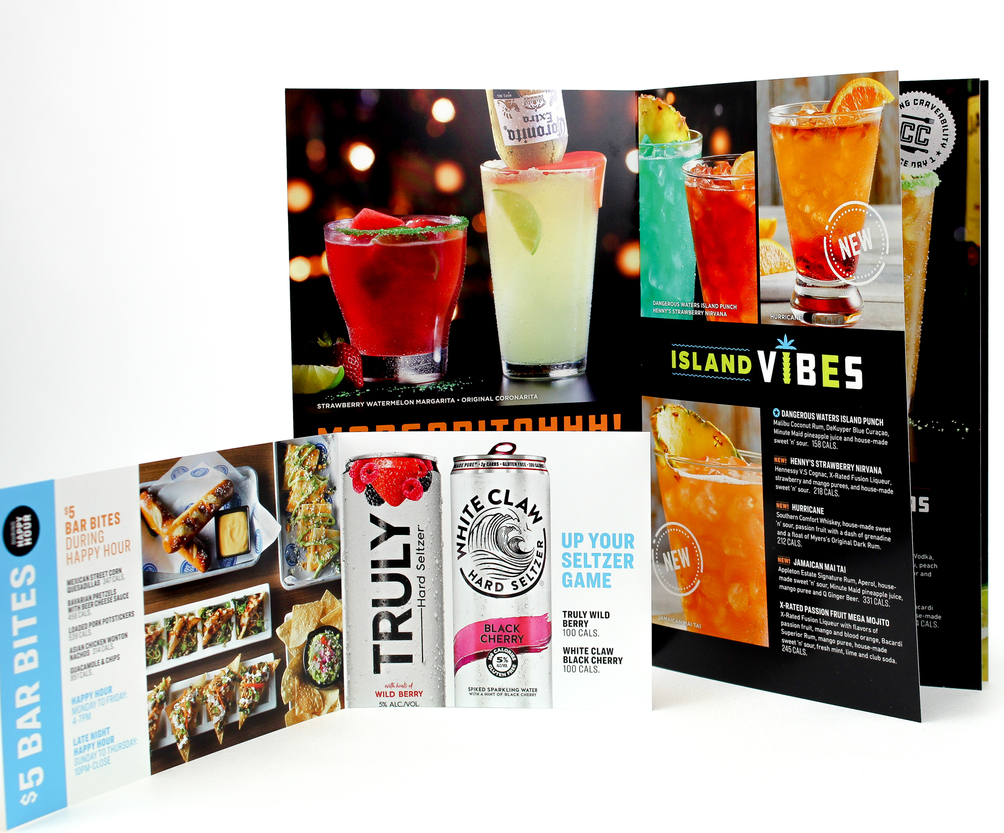 The Solution
Next, Lisa developed an innovative packaging solution to safely ship the new menus and inserts to Dave & Buster's stores without damage. With Magna IV's fulfillment team, Lisa decided to stack the menus in alternating groups of 10 with the inserts in the middle.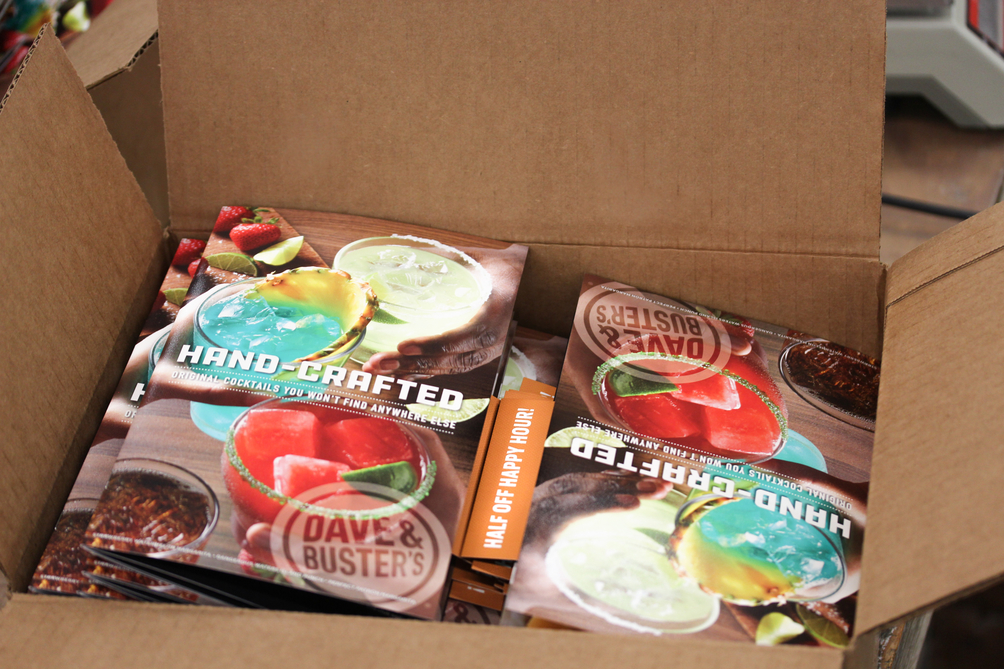 Once the packaging was ready, Dave & Buster's tested the new menu inserts in three different markets, Today, it uses them nation-wide for its monthly drink and dining menu specials.
If your restaurant is looking for a cost-effective, simple menu solution to keep your menus fresh, contact Magna IV today.
Contact Us Now for More Information
Phone: 501-376-2397