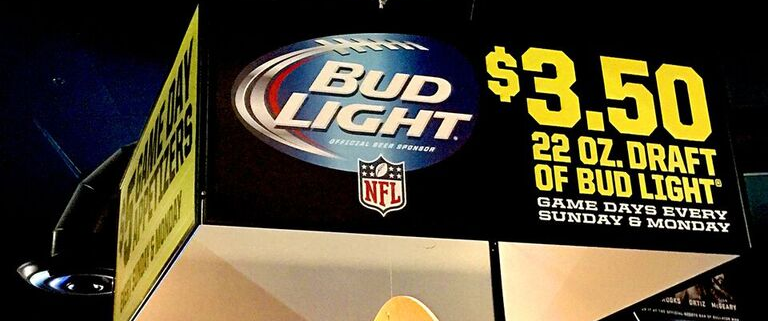 Banners And Signs: 5 Critical Mistakes You're Making
No matter what type of business you own, one of the keys to success is getting the attention of customers. Banners and signs are a vital part of any branding strategy to grow and market a business. Some businesses take a thoughtful approach to designing banner signs while others think their signage solutions require nothing more than putting their name on a banner. While having your name out in public is certainly one way to alert customers to your existence, there are other elements that need to be included in a sign. To help you get the maximum impact from using banners and signs, we've listed five critical mistakes you might be making with your signage.
Banner Mistakes And The Signage Solutions
Here are common banner mistakes and effective signage solutions for you:
Contact info – Your name on the banner does not help if you don't tell people how to contact you. Contact info can include your address, phone number and website.
Spelling and grammar – The presence of spelling and grammar mistakes can make customers view your company as unprofessional. Proofread everything on your signs before they are printed.
Too crowded – Many signs are viewed by customers driving in their car with a short amount of time to read your sign. Info on a crowded sign isn't processed and remembered by drivers.
Aesthetically pleasing – Signs with clashing colors and bad art are not pleasing to the eye and should be avoided.
Social media – Many customers look for more information on social media. Your sign should remind them to find you on Yelp, Facebook or other platforms.
Professional Banner Signs By Magna IV
A professionally designed and eye-catching banner is a crucial aspect of branding your business. The first step in creating banners and signs is scheduling a consultation appointment with the experienced design team at Magna IV. We will discuss your goals and work with you to make your signage solutions come to life. We will ensure your banner signs avoid the mistakes listed above and market your business in a way that is easily, and instantly, understood by consumers. Professional signage solutions are our specialty so trust our team with your professional banner signs.
Contact us today to avoid critical mistakes when designing your banners and signs.
Contact Us Now for More Information
Phone: 501-376-2397
https://www.magna4.com/wp-content/uploads/2018/11/blog-nov-02.png
1024
768
Magna IV
https://www.magna4.com/wp-content/uploads/2021/02/Magna-IV-Logo-Horizontal-No-Tagline.jpg
Magna IV
2018-11-30 00:00:33
2021-03-15 15:02:44
Banners And Signs: 5 Critical Mistakes You're Making