To brand or not to brand? That is the question. Micah Whitfield, Magna IV's director of business development in Northwest Arkansas, recently shared how both green and established companies can use proven branding techniques to ensure long-term marketing success. Check out his expert advice from the Northwest Arkansas Business Journal below:

Branding, is it really worth it? The short answer is yes. Where it gets tricky is figuring out how much to invest in your business' brand activation strategy. Whether you're a large corporation or mom-and-pop shop, you know you'll need to gain consumers' trust so they'll purchase your products and services. But you'll also need a game plan for retaining that trust, and consumers' short attention spans, in order to ensure long-term marketing success. In today's ever-evolving media market, there's no magic formula. However, there are several tried-and-true "bargain branding" rules that every business should follow.

Build brand loyalty: When it comes to branding, authenticity is key. Give consumers an opportunity to get the "real" experience behind your product or service through promotional marketing. Try to peak and maintain customers' interest by offering product samples, loyalty programs, point-of-sale displays, or free branded items. Promotional marketing can be modified to fit any budget, and the collateral can be used in multiple contexts—from trade shows to direct mail campaigns. Snap-on, which designs, manufactures, and markets high-end tools and equipment, is a prime example of how promotional marketing can lead to increased brand loyalty and, in turn, increased sales. It often uses print discount coupons, direct mail offers, event promotions, and eye-catching displays to boost recognition—and purchases—of new equipment lines.
Stay consistent, yet flexible: You've successfully secured your customers' loyalty. Now, it's time to deliver the same great customer experience while keeping things fresh to sustain their fleeting attention spans. This can easily be accomplished by telling your brand's story through different mediums, adjusting sales tactics, or modifying communications channels based on customers' feedback. With more than 90 restaurant locations across the U.S., Dave & Buster's is the epitome of an American business that has been able to maintain its iconic brand, yet still, mix things up for its constantly evolving customer base. Through its online marketing portal, Dave & Buster's stores are able to access and order the same print collateral, large-scale displays, and seasonal promotions. So, whether a customer walks into a Dave & Buster's in Tulsa or Kansas City, they know they'll have a consistently fun experience every time they visit.
Utilize real estate: If there's an opportunity to share your brand, take advantage of it. Utilize all your available real estate—from creating a cover photo for your business's Facebook page to adding point-of-purchase displays to utilizing fleet graphics on company vehicles. The more customers see your brand, the more likely they are to recognize and be loyal to it. It's relatively cost-effective to add branding to your businesses' real estate, and it's an easy way to remind customers why they should choose your products or services. Take, as a real-world example, Mars Inc.'s recent use of branding in its new office building in Rogers. It created different "themed" rooms with the company's world-class brands, complete with product samples, to engage clients and employees. For just a small investment—in this case, in branded wall graphics—Mars was able to reap a large return in impact.
There will always be new trends or suggestions to follow when it comes to brand activation strategies. But if you follow the "bargain branding" basics—building brand loyalty, staying consistent, and taking advantage of all available real estate—your business will continue to see marketing results.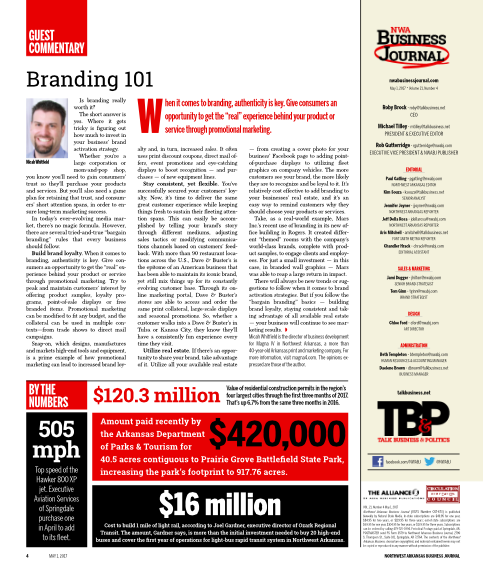 https://www.magna4.com/wp-content/uploads/2021/02/Magna-IV-Logo-Horizontal-No-Tagline.jpg
0
0
Suraj Manandhar
https://www.magna4.com/wp-content/uploads/2021/02/Magna-IV-Logo-Horizontal-No-Tagline.jpg
Suraj Manandhar
2017-05-24 08:36:15
2021-07-14 09:03:50
Branding 101