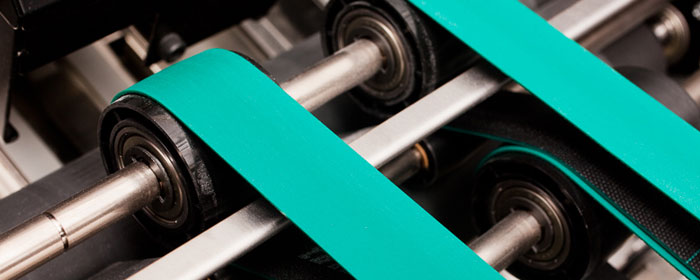 Powerful Business Print Trends In 2021
The shifting and development of technology have brought vast changes to everyday life. Specifically, since the beginning of its time, print has progressed and evolved to be exceptionally popular in the world of business. Today, the printing business generates a whopping $900 billion in annual income worldwide whilst digital printing has an astonishing growth rate of 10% annually. The growth of the printing industry is on the up and up and is likely to continue rising over time setting trends and setting the bar high for print industries all over. Because print offers so many great benefits to the world of business, more and more businesses are increasing their print budgets to amplify exposure, reach, and recognition.
Keeping Up With the Trends
Numbers don't lie. As the need and desire for print increases, so do the trends. In the business of print, trends are important to keep an eye on. A trend can be defined as what's popular at a certain point in time and ultimately what the outside world is enjoying, searching for, and of course, purchasing. When we see a trend, it's important to maneuver towards the ideas of that trend. If a trend is getting attention from a large demographic, why not make a few simple tweaks to your business's printing efforts that will catch the eyes of your customers and lead to more sales? However, not every single trend will be worth following. If you truly know your audience, customers, verticals, and competitors, you will know whether or not jumping on the bandwagon of a trend is worth the time and effort. In regards to the business of printing, there are a heaping amount of trends stirring in the year 2021. Let's take a look at 5 of them.
2021 Business Printing Trends:
As technology advances, so do print services and solutions. Below are several print trends to watch in the year 2021.
eCommerce is rocking and rolling
Technology and people are changing from one day to the next and in the business of eCommerce, it's imperative to look into the future and explore any opportunities that come your way. Ecommerce must embrace this aspect of business and understand that the customers pave the way and are in control of your success. You have to adjust according to your customer's wishes, desires, and demands. Just take a look at the numbers, US eCommerce sales are projected to continue to grow by double digits, up 17.9% in 2021 to $933.30 billion.
Hiring design and marketing teams
To execute print projects efficiently and effectively, companies need a more hands-on deck. Having the help of designers and specialists who have a keen eye for marketing is vital when striving to produce excellent, high-quality work with ease and a quicker turnaround.
High demand for promotional items
There has been a vivid increase in demand for print promotional materials as we begin picking up the pieces from last year and budgeting for marketing items, projects, and fun swag for our customers to enjoy. The return to traditional promotional items has accelerated rather quickly as customers are requesting more than just branded hand sanitizer or PPE.
Digital Marketing is on the rise
Digital marketing is here to stay. In fact, in the print industry, it's one of the most effective forms of advertising. A print company that delivers digital marketing services along with its core services is a double threat. Having a select number of ways to serve customers is unique and results in increased revenues and profits.
Profitable direct mail marketing campaigns
Direct marketing campaigns are oftentimes overlooked in printing. People assume that mail is junk and if it's not a bill or invitation to an event then it has zero significance. Well, boy are they wrong. Direct mail is an exceptional way to reach new customers and bring value to already existing customers. It's also a very inexpensive way to market and a simple way to stay relevant.
Print Industry Stats: Why You Should Stick With the Trends
The printing industry will evolve and trends will continue to come and go. As a result, print companies will have to adjust in hopes of staying up to beat and ahead of the ball game. To give you an idea of where the print industry is currently, below you'll find 5 commercial printing industry stats and growth projections in 2021 according to Team Linchpin.
25,000 US companies specialize in commercial printing
Commercial printing generates nearly $900 billion annual revenue
Digital print, including advertising, grows at an average of 10% annually
72% of corporations utilize direct mail campaigns
Technological efficiencies increase profit margin by more than 20% in the past 5 years
Final Thoughts
Clearly, the print industry is booming. As a part of a community that holds so much history and potential, are you willing to do what it takes to adjust to the trends and meet your customers where they are?
Contact Us Now for More Information
Phone: 501-376-2397
https://www.magna4.com/wp-content/uploads/2021/08/august-blog-1-pic-1.jpg
280
700
Kristi Dannelley
https://www.magna4.com/wp-content/uploads/2021/02/Magna-IV-Logo-Horizontal-No-Tagline.jpg
Kristi Dannelley
2021-08-13 14:05:04
2021-08-24 12:43:37
Powerful Business Print Trends In 2021