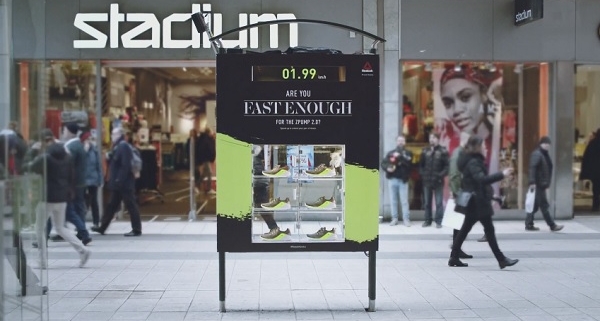 How to Get Your Business Back On the Map with Print Solutions
As businesses and restaurants are slowly getting back on their own two feet post COVID-19, some consumers are still reluctant to comfortably go out into the public like old times.  If you are looking to increase foot traffic to your place of business, new signage and promotional items might just be the way to go. It's time to take a few steps forward and look into the future of your business. Print solutions will help your customers feel welcomed, safe, and calm during a time of uncertainty. Marketing with care, empathy, and passion will help your business to stand firm as the world slowly but surely looks towards a bright future. If you're unsure what print solutions will best fit your business's image, voice, and most importantly budget, continue reading to unveil four products that will transform the way you market.
Banners
Show off your business loud and proud. Catch your customer's attention as they're cruising down the street with a banner placed on your building or in your parking lot. Inform your customers with bright colors and exciting fonts that you are open for business and ready to serve.
A-Frame Signs
A-Frame signs are a must if your restaurant is located in a pedestrian-trafficked area. The stands are highly visible, eye-catching, and allow for promotions to be visible from multiple directions.
Direct Mail Coupons
Your customers are getting out and being more active in the community. Why not send them direct notice to come to visit you and your business? Consider a direct mail coupon, personalized with their name to entice them to come in and visit your restaurant. Direct mail pieces can also be used to inform customers of safety measures, providing them comfort as they are out and about in the public. Further, with the constant annoyance and notifications of texts, emails, and social media, it's easy for customers to feel overwhelmed by digital marketing. To help prevent brand burnout, many entities are now considering a switch to direct mail, which offers a high return-on-investment and can be easily tailored for specific audiences with variable data. As a recent industry study showed, households on average keep advertising mail for 17 days and door drops for 38 days. That means companies have multiple opportunities for their marketing collateral to be seen.
Create an experience
Customers want and need, a distraction from the past year. That's why there's no better time to use experiential marketing (i.e., engagement marketing) techniques. Brands can interact directly, but safely with customers by designing and installing unique building wraps, innovative point-of-purchase displays, or even Instagram-worthy interior and exterior design graphics. Give your customers the experience they deserve. In return, they will grow to be loyal to you and your trusted brand one noteworthy experience at a time.
Final Thoughts
Magna IV is here to help get your business back on its own two feet. Check out our restaurant solutions page for more ideas. Give us a call today or fill out our contact form and we'll work with you directly to execute your post-COVID-19 marketing plan.
Contact Us Now for More Information
Phone: 501-376-2397
https://www.magna4.com/wp-content/uploads/2020/09/Reebok1.jpg
331
600
Mary Owen Parker
https://www.magna4.com/wp-content/uploads/2021/02/Magna-IV-Logo-Horizontal-No-Tagline.jpg
Mary Owen Parker
2021-12-01 08:00:00
2021-10-07 14:23:49
How to Get Your Business Back On the Map with Print Solutions