How the Landscape of Nonprofits is Changing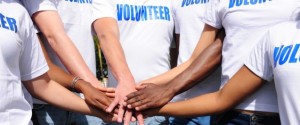 Spotify ads. Email blasts. Text updates. Are you juggling multiple communications channels, but still can't get donors to contribute to your cause? Magna IV is here to help. Steven Schilling, our senior account executive and in-house nonprofit expert, recently shared tips with Arkansas Money & Politics Magazine on how to attract and retain donors in today's competitive nonprofit landscape:
Ask anyone with children, and they'll tell you. It's hard to get a millennial to focus these days, let alone look up from their phones to have a conversation. Now, imagine being a nonprofit. You're not only trying to get these potential donors to pay attention, but to take action and contribute to your cause. Is it impossible? The short answer is no.
It's true that nonprofits today are competing against dozens, if not hundreds, of other organizations who are going after the same donor dollars. It's also a fact that 60 to 70 percent of donors are now giving once and only once. In the past, people were loyal to charities. That's just not how it works anymore. Donors bounce around from nonprofit to nonprofit, or simply don't give at all.

Before you throw up your hands in frustration, remember that it's all about strategy. How are you communicating with donors? Don't just send generic email blasts. Make a personal connection and consider your audience.

An appeal to twenty-somethings needs to be entirely different than an appeal to older donors. Take the Arthritis Foundation as an example. Many millennials view arthritis as an "old person's disease." Combat that myth by creating video testimonials for Spotify or securing a local celebrity that's suffering from arthritis to be your spokesperson. It'll help you attract potential donors' attention and dollars.

Develop trust with your potential donors. Rule number one? Don't send canned messages. Follow up in an authentic way by illustrating how donors' dollars have made an impact. For example, "Your donation helped fund Christmas for four Angel Tree kids." Send them that personal message, and the donors might consider contributing again next year.
The real key to success is making loyalty easy. Nonprofits' websites should be clean and functional, with the information about payment methods readily available. Engage with potential donors by collecting their emails or contact information up front for future outreach. And, don't forget to take advantage of social media. It's an easy and inexpensive way to target potential donors — just look at how many nonprofits now have a "Donate" tab on their Facebook pages.

Don't give up! Keep it personal, develop trust and make it easy to be loyal. Follow this simple advice, and you'll be on your way to attracting and retaining donors for your nonprofit.
Do you need help with your next project? Magna IV provides its nonprofit partners with creative services, multi-channel marketing, kitting for national fundraising campaigns, print and signage solutions, fulfillment and distribution, direct mail services, online marketing portals and more. Contact Steven Schilling at 501-210-2559 or steven@magna4.net today.
https://www.magna4.com/wp-content/uploads/2021/02/Magna-IV-Logo-Horizontal-No-Tagline.jpg
0
0
Megan Miller
https://www.magna4.com/wp-content/uploads/2021/02/Magna-IV-Logo-Horizontal-No-Tagline.jpg
Megan Miller
2016-03-16 10:21:40
2018-06-29 13:03:24
How the Landscape of Nonprofits is Changing