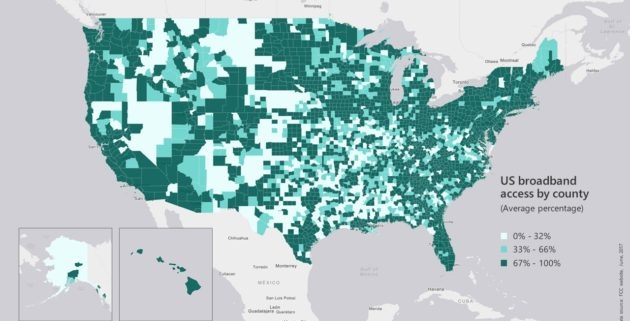 Are you marketing to the digitally unconnected?
We often hear "Print is dead, digital is king." But is that really true? According to a study by the National Telecommunications and Information Administration, 27 percent or approximately 33 million, of all U.S. households do not use the Internet. Is your message reaching the audience you want to target or are you missing the digitally unconnected?
Digitally Unconnected
Contrary to popular opinion, these households aren't limited to rural areas. In fact, the majority of the digitally unconnected live in urban settings. As marketers this means we're potentially missing a wide swath of consumers if we rely on digital alone. That's where print comes in. Print marketing materials like direct mail or signage can put your messages in front of both digitally connected and unconnected consumers.
Direct Mail
With spending for SMS and email marketing rising, one would think these are the best ways to reach an audience. While this is seemingly true, both continue to miss a large portion of consumers. Direct mail, on the other hand, is able to reach your audience and from the moment they open their mailbox until they discard it an average 17 days later. That's 17 days for your messaging to market to all members of a household in a format with an average 29% return on investment.
Signage
Signage is a big way for your messaging to have a big return. In rural areas, where interstate and highway billboard space can be had for cheap, local and out-of-state travelers are influenced by your product. In urban settings with heavy foot traffic, sidewalk signs or building murals are seen by thousands of pedestrians and drivers giving you more bang for your buck.
The Road Ahead
The Federal Communications Commission continues to expand broadband access in the U.S, but there's still a long road ahead. Reach your target audience by incorporating print into your marketing campaigns.
If you're ready to reach the digitally unconnected through print marketing materials, call us or complete the contact form below. An Account Executive will reach out and help you plan a strategy for your next marketing campaign.
Contact Us Now for More Information
Phone: 501-376-2397
https://www.magna4.com/wp-content/uploads/2020/10/US-Broadband-Map-630x354-1.jpg
354
630
Kristi Dannelley
https://www.magna4.com/wp-content/uploads/2021/02/Magna-IV-Logo-Horizontal-No-Tagline.jpg
Kristi Dannelley
2020-10-15 12:00:46
2020-10-15 07:09:24
Are you marketing to the digitally unconnected?